St. Paul Radio Club Annual Banquet
Special Update
The April 14th Banquet
has been postponed until
April 28th,
due to the expected snow storm.

What this means to you:

If you have paid reservation and CAN attend, please CONFIRM with Jay (jay(at)umn.edu).

If you have paid and CAN NOT attend, contact Jay to arrange your refund.

If you WANT to attend and need to make reservations, contact Jay before April 20th to make one, pay at the banquet.

The
ARRL International Grid Chase 2018
begins January 1st and continues throughout the year. The Grid Chase kicks off at 0000 UTC on Monday, January 1, which is New Year's Eve in US time zones, so get ready to hit your grid running.


SPRC 2017 Banquet Photos
by Dawn Holmberg



SPRC Ham of the Year-Dale(pictured right)
Photo by Dawn Holmberg

Click below for more photos:
https://1drv.ms/f/s!Atm9xY4nB4Y5giUsHdSyF_iOVpkC

CQ CQ CQ
DE SPRC
-.-. --.- -.-. --.- -.-. --.-
-.. . ... .--. .-. -.-.
We are in need of volunteers to help
keep the club going and growing.
There is currently an assortment of opportunities
available( including someone to order the coffee).
Now is your chance to get involved.

W0MR ARRL FD 2017
ARRL Field Day 2017 WØMR operations at the Lake Elmo, MN location.
Photos by Tom Bredemus
FD 2015 Photos
Items For Sale Link
Check out the used antennas, radios, towers
and misc. hardware by clicking on the above link.


EXPLORE AMATEUR RADIO
All Ages Welcome!
Alternative Worldwide Communications
No Monthly Fees!*

*FCC license and some assembly required.
New to Ham RADIO and looking for help
or information on a Ham related topic
We have an "Elmer" to help. You do not need to
be a club member or even a licensed Ham to
use this service. Interested in getting a license?
Have a license and want to get on the air?
On the air but having technical difficulties?
Interested in trying a new mode? Looking to improve
your skills? We have an "Elmer" (volunteer Ham
radio operators that mentor new hams) that will
try to answeryour questions, and try to help you out.

Contact us for more information!
Ham Radio in Hollywood: Amateur Radio Makes Its
Debut on Last Man Standing television series.

Check out the current St. Paul Radio Club Events Planning Calendar
Weekly 2 Meter Net
Check in to the SPRC 2 Meter Net each Wednesday
at 8:30 p.m. CST/CDST on 145.31 MHz. This net is conducted on
the K0AGF repeater located at the University of St. Thomas.
Weekly 10 Meter Net
Check in to the "Friendly Net" each Wednesday
at 8:00 p.m. CST/CDST on 28.310 MHz. Pre-Net check-in
starts at 7:45 p.m. Hamfest and contest announcements
keep you informed of upcoming events in the
Minneapolis and St. Paul areas of Minnesota.
Monthly Membership Meeting

Next Meeting Friday April 6, 2018

UST OWS LL-54
7:00 PM Socializing
7:30 PM Meeting

PROGRAM:
EZNEC Antenna Modeling
Larry Gaalaas (KBØR) will introduce us to EZNEC
antenna modeling, looking at a variety of antenna
patterns including elevation and azimuth, verticals and
dipoles.



7:00 pm, UST OWS LL54
For more information see the Groundwave
The November 2010 meeting featured a presentation on
LTspice circuit simulation software. You can download the free
software using the following link: Download LTspice here.
Please send in the annual SPRC membership form for the 2017-2018 club year. Help support the club and Amateur Radio.
Everyone is welcome to join us. Whether you are a seasoned Amateur Radio operator, a newly licensed operator, interested in becoming a "HAM" or just want to find out more about "Ham Radio" you are welcome to attend the meeting and have the opportunity to support the SPRC by becoming a member . The St. Paul Radio Club serves the Minneapolis/St. Paul area of Central Minnesota and Western Wisconsin. Radio Amateur enthusiasts and their friends are encouraged to attend our monthly meetings and other events. You do not need to be a member to attend.
Please follow the parking rules noted below. Violators may be ticketed!
Socializing and mini hamfest begins at 7:00 P.M. Meeting starts at 7:30 P.M.

Directions to Meeting: Pay attention to restricted/enforced parking spots. Tickets will be issued to violators. STU parking rules are not enforced after 1800 with the exception of marked slots and parking meters which are enforced 24/7 and on street parking rules enforced by the City of St. Paul, so the early birds get the best spots
The OWS building is located on the University of St. Thomas (UST) South Campus. From I-94, take Cretin Ave south about a mile to Grand Ave. Turn right into the UST South Campus. Park in the ramp on your left or the surface lot ahead to the right. In general, on-campus parking restrictions are not enforced after 6:00 PM on Fridays, but do not park in spots with parking meters unless paying or displaying a handicapped placard. Enter either of the buildings north of the parking ramp and take the elevator or stairs to the lower level. OWS LL-54 is at the South end of the main hallway. For detailed maps, see www.stthomas.edu/campusmaps .
OWS: Owens Science Hall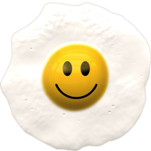 St. Paul Radio Club April Breakfast!
Join us for the monthly breakfast on Saturday April 21, 2018 at 9:00 a.m.

Note change of venue for club breakfast, from Perkins on the Midway, to Denny's at 1664 University Ave. (between Pierce and Fry St.s, on south side of University Ave.)
Our Perkins has closed. To get to Denny's, coming from I-94, turn left (west) onto Spruce Tree Ave. (at the stoplight where you used to turn right into the Midway shopping area). Follow Spruce Tree Ave. around the bend where it turns into Fry St. going north. Look for the entrance to Denny's parking lot on the left.
Denny's is kitty-corner across University Ave. from the Axman.
Everyone is welcome!
St. Paul Radio Club Circuit Builders
11:00 a.m. after the breakfast
415 OSS St. Thomas U.
Please watch for update messages about the Circuit Builders meetings.
Web Design by Tom Bredemus KC0INP
Webmaster Tom Bredemus KC0INP